Một cuốn sách tuyệt vời cho cả các chuyên gia và không chuyên về huyết học.
Cuốn sách mới này cung cấp thông tin cập nhật về huyết học trong một văn bản ngắn gọn.
Ngoài việc cung cấp phương pháp luận cơ bản, cuốn sách sử dụng hàng nghìn hình minh họa màu sắc chi tiết nhất và được cập nhật thủ thuật lâm sàng mới.
Nhiều bảng và biểu đồ lưu lượng được đưa vào sách để giúp chẩn đoán phân biệt, làm tài liệu tham khảo này có giá trị như sách giáo khoa cho các y tá, bác sĩ hành nghề và Các bác sĩ nội trú chuẩn bị cho kỳ thi trước hội đồng thi, cũng như một cuốn sách tham khảo nâng cao dành cho các sinh viên Y Đa khoa và học viên sau đại học.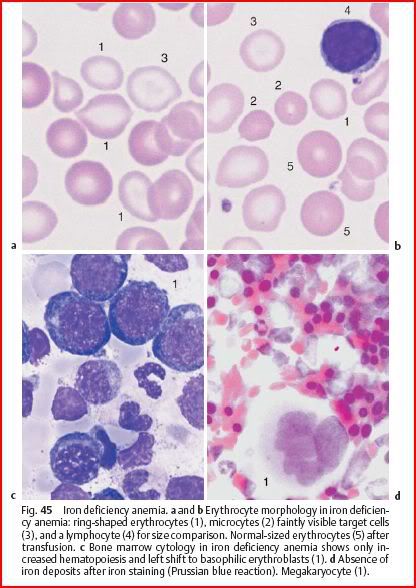 Color Atlas ofHematology
PracticalMicroscopic and Clinical Diagnosis
Harald Theml,M.D.
Professor, Private Practice
Hematology/Oncology
Munich, Germany
Heinz Diem,M.D.
KlinikumGrosshadern
Institute of Clinical Chemistry
Munich, Germany
Torsten Haferlach,M.D.
Professor, KlinikumGrosshadern
Laboratory for Leukemia Diagnostics
Munich, Germany
2nd revised edition
262 color illustrations
32 tables
Thieme
Stuttgart · New York
Trích dẫn:https://docs.google.com/open?id=0B2rw18i...jBUV1o1cGs